Zaheer Khan and Fiance Isha Sharvani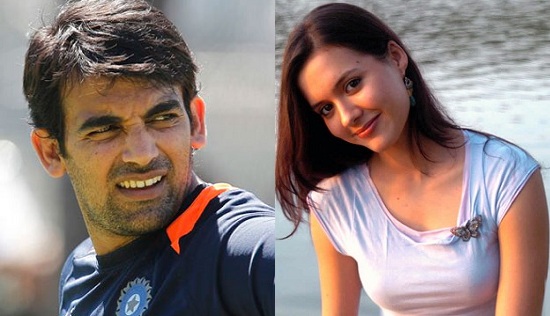 Zaheer Khan's Parents Zakiya and Bakhtiyar Khan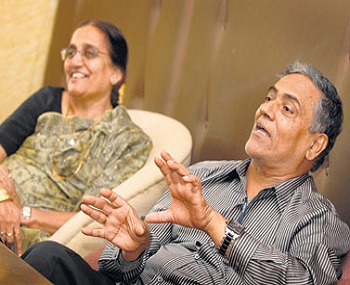 Isha Sharvani's Parents (Daksha Sheth & Devissaro) & Brother Tao Issaro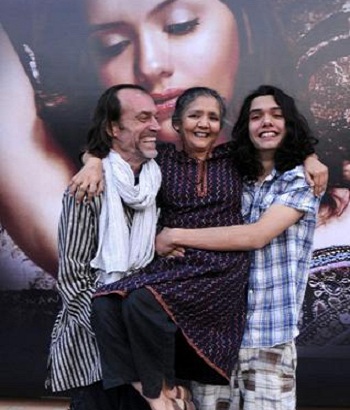 Zaheer Khan and Isha Sharvani Wedding and Romance
Zahir Khan and his wife to be, Isha Sharvani, first met in 2005. According to reports Zaheer (Zaks) and long term girlfriend, Isha, will marry in March. After India won the Cricket World Cup, Zaheer Khan's parent's, Zakiya and Bakhtiyar Khan, had said that their priority was to get Zaheer married.
Zaheer and Isha were a couple from 2005 to 2007, after which they split up. In 2010, they rekindled their romance which is now culminating in marriage.
Zaheer Khan and Isha Sharvani Wedding Date
The Zahir – Isha wedding is planned to take place in March, 2012. India is involved in a Tri-series competition with Australia and Sri Lanka that ends on March 8. The 2012 IPL 5 start date is April 4, 2012. Zaheer has a clear window from March 8 onward until April 3 when he is not playing international cricket. Also Isha's next movie release, the Kamal Hassan starrer "Viswaroopam", is planned to release in April. Considering these facts, it seems that the Zaheer – Esha wedding will most probably take place in the second or third week of March, 2012.
Location of the Zaheer – Isha Wedding
Mumbai has been home to Zaheer for the last few years. It is reported that Zaheer and Isha already have a flat together in Mumbai. There is a good possibility that the marriage will take place in Mumbai.
What Role Will Religion Play in the Zaheer and Isha Wedding?
Isha Sharvani's parents have lived an unconventional life. Isha's mother Daksha Sheth is a Gujarati, whereas her father Devissaro converted from Christianity to Buddhism and is conversant in the Vedas. Isha's family has lived in Delhi, Ahmedabad, Orissa and Bangalore, before settling down in Thiruvananthapuram in Kerala. The family has even lived in a temple complex in Vrindavan for 3 years. Neither Isha, nor her brother Tao have their parent's surname, because their parents have always wanted them to have their own identity.
Zaheer Khan, on the other hand, comes from a more conventional Muslim family. It will be interesting to see what role (if any) does religion play in the Zaheer Khan – Isha Sharvani marriage. Will Isha Sharvani convert to Islam?
Zaheer Khan Profile
Zaheer Khan's Date of Birth:  October 7, 1978 in Srirampur, Ahmednagar district of Maharashtra
Zaheer Khan's Parents and Family: Zaheer Khan's father is Bakhtiyar (Bakhtiar) Khan who is a photographer and his mother Zakiya (Zakia) Khan, was a school teacher. Zaheer Khan has two brothers, elder brother Zeeshan Khan, who is a chemical engineer and younger brother Anees Khan who manages the family restaurant, ZK's, in Pune.
Zaheer Khan's Education:  Zaheer was a very good engineering student (85% marks) who gave it up to pursue cricket. He completed his high school (12th) education from Srirampur.
Zaheer Khan's Bowling Action:  Zaheer Khan bowls Left Arm Medium Fast. He can swing the new ball and reverse swing the old ball. His best bowling figures in a Test match is 7/87
Zaheer Khan's Batting:  Zaheer Khan bats Right Handed, usually between number 9 and 10. His highest Test score is 75.
Zaheer Khan's Test Match Debut:  Against Bangladesh on Nov 10, 2000
Zaheer Khan's One Day International Debut:  Against Kenya on Oct 3, 2000
Zaheer Khan's IPL Team:  Royal Challengers Bangalore, Mumbai Indians
Zaheer Khan's First Class Cricket team:  He has played for Baroda till 2006 and Mumbai after that. He played for the Mumbai under 19. Zaheer has also played for Surrey (2004) and Worcestershire (2006)
Zaheer Khan's Height:  6 feet 1 inches
Zaheer Khan's Restaurant:  Zaheer and his family have a restaurant called ZK's in Pune (23 Winners Court, Main Lulla Nagar Junction, Kondhwa, Pune).
Zaheer Khan's Favorite Food:  Biryani, Dal and Rice, Vegetables and Maharashtrian snacks of Poha, Sabudana Kichdi, Bhajia
Isha Sharvani Profile
Isha Sharvani's Date of Birth:  September 29, 1984 in Gujarat. "Isha" means Goddess and "Sharvani" is a name for Goddess Parvati.
Isha Sharvani's Parents and Family:  Isha Sharvani's mother, Daksha Sheth, is a renowned dancer and Sangeet Natak Akademi awardee. Isha's father, Devissaro, is an Australian born musician, composer and photographer. Devissaro has lived in India since 1980 and has studied Dagarbani Dhrupad vocal music, the Indian flute (Bansuri) and the North Indian drums (Pakhawaj). Daksha Seth and Devissaro are the founders of The Academy for Art Research, Training and Innovation (AARTI) and dance school Natyashram. Isha's parents live at Vellayani Lake near Trivandrum (Thiruvananthapuram) in Kerala. Isha's younger brother, Tao Issaro, is a percussionist
Isha Sharvani's Education:  Isha and her brother Tao are both home educated with both having studied through the Australian Distance Education Programme. At the age of 10 Isha had gone to a regular school for a couple of years.
Isha Sharvani's Debut Film:  Subhash Ghai's "Kisna: The Warrior Poet"
Isha Sharvani's Films:  Isha Sharvani has acted in "Kisna: The Warrior Poet", "Darwaza Band Rakho", "Rocky: The Rebel", "Good Boy, Bad Boy", "U, Me aur Hum" and "Luck by Chance". Isha's forth coming films are Viswaroopam (Tamil with Kamal Hassan) and Maatraan (Tamil with Surya)
Isha Sharvani and Classical Dance:  Isha has learnt Kathak, Pole Mallakhamb and Chhau (tribal martial dance). She also knows Kalaripayattu, which is a martial art from Kerala.
Isha Sharvani's Dance Career:  Isha Sharvani gave her first professional solo dance performances at the age of 13. She is the lead dancer at the Trivandrum based Daksha Sheth Dance Company.
Isha Sharvani's Height:  5 feet 6 inches
Pictures of Zaheer Khan at his Restaurant, ZK's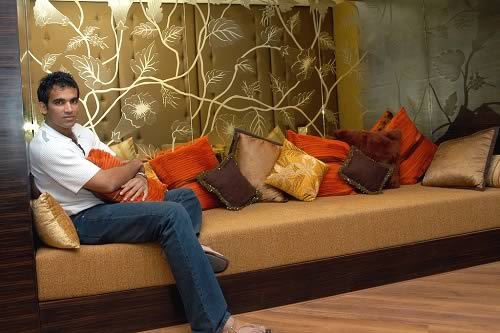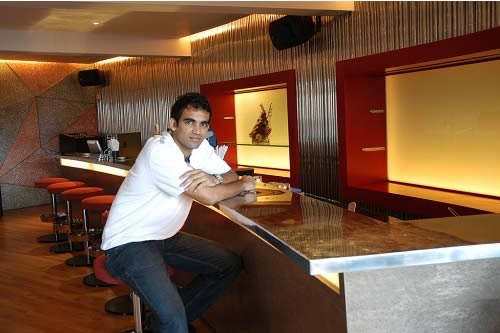 Zaheer Khan Linked To Other Women
From time to time rumors do the rounds that Zaheer is seeing other women. In June, 2012, Zaheer Khan was spotted with VJ and singer Ramona Arena. Ramona denied that Zaheer and she were a couple.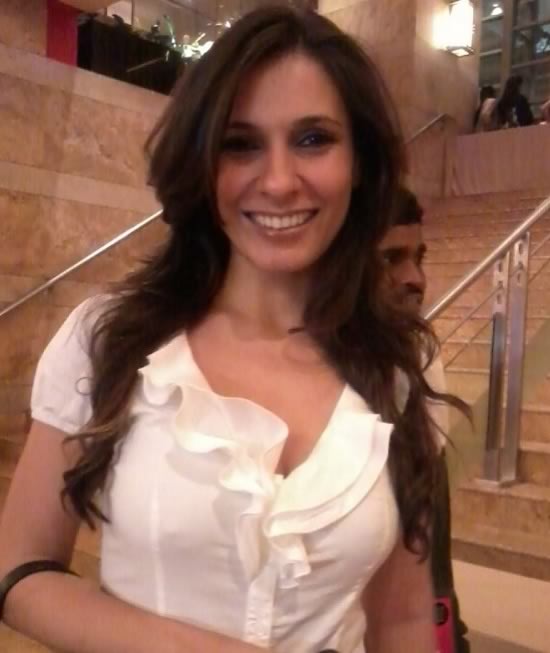 ---
RELATED ARTICLES:
Wedding of Cricketers and Sport Stars:
Wedding of Indian Celebrities and Film Stars:
Wedding of International Celebrities of Indian Origin:
---