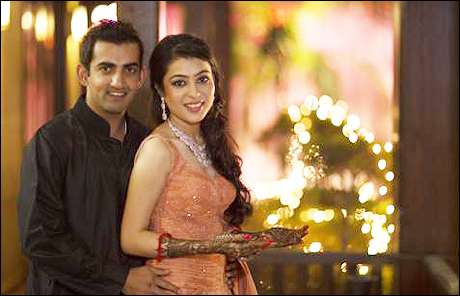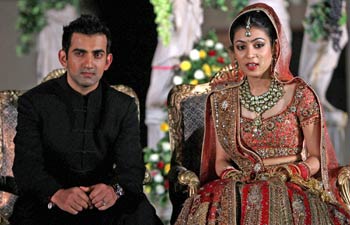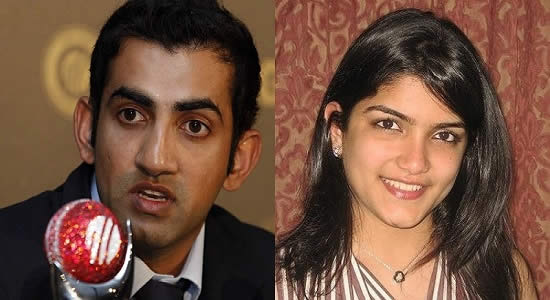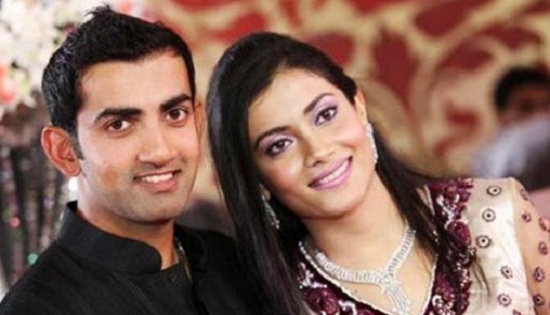 Indian cricket star Gautam Gambhir will marry Natasha Jain on October 28. Gautum Gambhir will wed Natasha Jain at Gurgaon. The left hand opening batsman has requested the Indian cricket board to excuse him from the Oct 29 T20 match. Gautam is one of the nicest cricketers in the Indian team. His pride and passion is evident when Gautum Gambhir plays for India.
Gautum Gambhir was born on October 14, 1981 in New Delhi. He attended the prestigious Modern School whose alumni boast Indira Gandhi, Gopal Krishna Gandhi, Abhishek Bachchan, Kirti Azad, Shekhar Kapur, Dr Naresh Trehan, Khushwant Singh, Gauri Khan, Barkha Dutt, Arun Shourie, Air Chief Marshal P.C. Lall.
Gautum Gambhir started his International ODI cricket career against Bangladesh in 2003. Gautum Gambhir made his international test debut against Australia in 2004. Even though he had a somewhat shaky start to his career, he has blossomed into a talented and dependable opening batsman for India in all forms of cricket. In 2009, Gautum Gambhir was ranked as the Number 1 batsman in the ICC rankings. Gautum Gambhir was awarded the ICC Test Player of the Year for 2009. In the 2011 IPL Players Auction, Gautum Gambhir was the most sought after player. He joined Shah Rukh Khan's Kolkata Knight Riders as captain for a sum of $2.4 million.
Gautam Gambhir's fiancé, Natasha Jain, is also from New Delhi. Here's wishing the young couple a very happy married life.
Expect to see Virendra Sehwag, Gambhir's Delhi and Indian cricket team partner and stars from Bollywood (including Shah Rukh Khan, Juhi Chawla) at Gautum Gambhir's wedding. Atif Aslam is expected to perform at Gautum Gambhir's wedding. Indian designer's Nikhil and Shantanu are expected to design Gautum Gambhir and Tarun Tahiliani is expected to design Natasha Gambhir's red bridal wedding lehanga.

As per rumors, Gautum Gamhir will honeymoon in Maldives.

The next Indian cricket to get married will probably be Harbajjan Singh. One cricketer who seems to be no hurry to marry is Yuvraj Singh.


RELATED ARTICLES:
Wedding Photos and Videos of Gautum Gambhir and Wife Natasha Jain
Cheteshwar Pujara Wedding To Wife Puja Pabari
Indian Cricketer R Ashwin's Wedding
Yusuf Pathan's Wedding To Afreen
Saif Ali Khan and Kareena Kapoor Wedding Pictures and Details
Sunny Leone's Wedding To Daniel Weber
Big Bang Kunal Nayyar's Wedding To Neha Kapur
Vidya Balan and Siddharth Roy Kapur's Wedding
John Abraham's Wedding Plans
Riteish Deshmukh and Genelia's Wedding
Esha Deol's Wedding To Bharat Thaktani
Dia Mirza's Wedding Plans with Sunil Singha
Udita Goswami and Mohit Suri Wedding
Lisa Ray's Wedding to Jason Dehni