Hindu Marriage Act, 1955
Even though the name of the Indian marriage law is "Hindu Marriage Act", this law applies to all the following:
Hindus
Buddhist
Jains
Sikhs
Virashaiva
Lingayat
Brahmo, Prarthana and Arya Samaj followers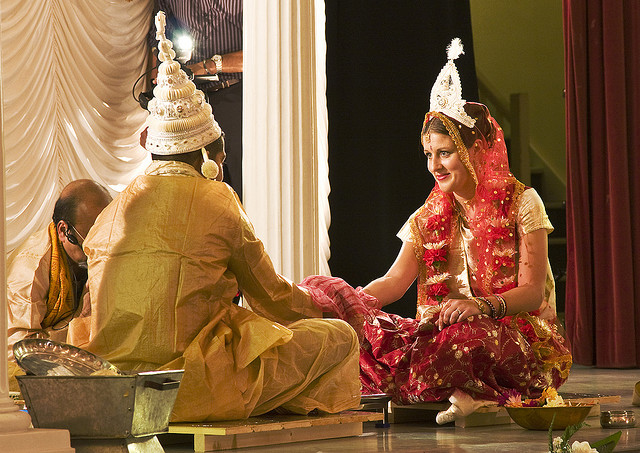 The Hindu Marriage law forbids polygamy and states that neither the husband nor wife can have a living spouse. The man has to be at least 21 years of age and the wife at least 18 years. Both partners should be of sound mind and should not be physically unfit that makes them unfit for marriage and the procreation of children.
A Hindu wedding may be solemnized in accordance with the customary rites and ceremonies that are followed by the couple. Registration of marriages is compulsory for marriages done under the aegis of the Hindu Marriage Act.
Please note that as per the "Hindu Marriage Act", the religious marriage or religious ceremony is done first and then the registration of the marriage is done.
Complete sections and provisions of the Hindu Marriage Act can found here.
Image covered by Creative Commons (CC BY-NC-ND 2.0)