Indian Wedding Jewelry Trends – 2012
In 2012, sparkling Diamond Jewelry will be the predominant trend for Indian weddings.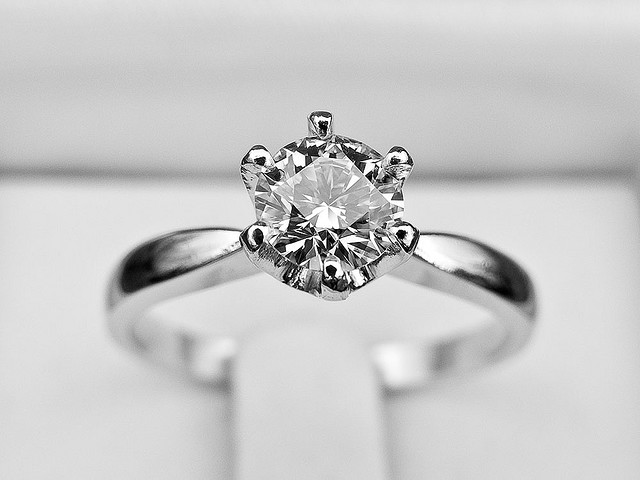 Reasons For Popularity Of Diamond Jewelry
Some reasons for the enhanced popularity of diamond jewelry are:
Indian jewelry brands (Tanishq, Gitanjali, Nirvana, Nakshatra, etc) have matured in the last 5 years. Celebrities (Amitabh Bachchan, Aishwarya Rai, Priyanka Chopra, Karrena Kapoor, Salman Khan, etc) are endorsing Indian jewelry brands.
Indian jewelers are offering exquisite designs. Heavy emphasis is now paid on design and quality.
Indian jewelers supply nearly 90% of the world's small diamond jewelry. They have the skills, expertise and resources to make gorgeous and intricate jewelry. India has traditionally had a rich culture in jewelry.
With India's economy and middle class growing at a rapid rate, Indian diamond jewelers are focusing more on the Indian customer.
As compared to other precious metals and stones, price of diamonds have not appreciated as much. This has made diamonds relatively more affordable and increased its popularity.
2012 Indian Wedding Trend – Diamonds Encased in Platinum
The comparison between various Gold, Platinum and diamonds is mentioned below. Based on the price trends the prediction is that in 2012, as in 2011, Diamond Jewelry will be the predominant trend for Indian weddings. With the premium on Platinum Vs Gold narrowing, the expectation is diamonds encased in Platinum (rather than gold) will be the predominant jewelry trend for Indian Weddings in 2012.
In an interview to the Wall Street Journal in November, 2011, Mr Prithviraj Kothari, the president of the Bombay Bullion Association, confirmed that the sale of Gold in the marriage season of November, 2011, was only 20 metric tonnes. Compare this with November, 2010, when the demand was in the range of 80 metric tonnes. Depreciated Rupee, international investors looking for safe asset classes and strong international rate of gold has led to this share decline in demand for gold.
Taking into account all the above factors, we expect Indian consumers will purchase more diamond and platinum based jewelry in 2012, as opposed to Gold based jewelry.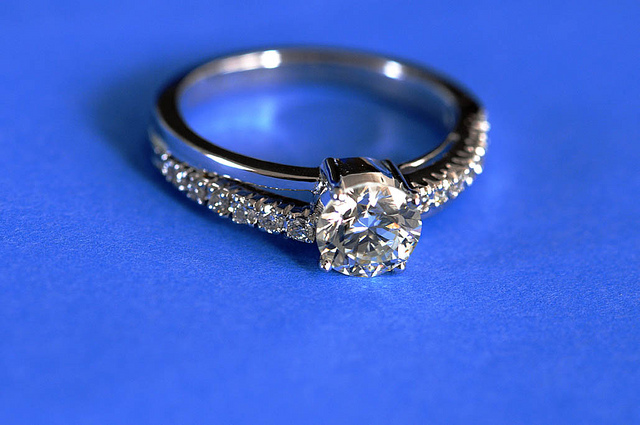 Price Comparison Of Gold, Platinum, Diamond
GOLD: Percentage increase in price:
July 2010 to July 2011 (1 year): 29%
July 2006 to July 2011 (5 year): 193%
PLATINUM: Percentage increase in price:
July 2010 to July 2011 (1 year): 14%
July 2006 to July 2011 (5 year): 29%
DIAMOND: Percentage increase in price:
July 2010 to July 2011 (1 year): 7%
July 2006 to July 2011 (5 year): 65%
RELATED TOPICS:

This work is licensed under a Creative Commons Attribution-NonCommercial-ShareAlike 2.0 Generic License

This work is licensed under a Creative Commons Attribution 2.0 Generic License