Prabhu Deva and Nayantara
There have been rumours of a Prabhu Deva – Nayantara alliance since 2009, when they worked together in "Villu". On July 2, 2011, Prabhu Deva was granted a divorce from his wife Ramlatha, paving the way for his marriage to Nayantara.
Neither Prabhudeva nor Nayantara have confirmed or denied their relationship; but they are usually spotted together at public functions. One reason for this could be that women groups in South India (especially Tamil Nadu) have been protesting against the Prabhu Deva – Nayantara relationship. They feel that injustice has been done to Prabhu Deva's first wife, Ramlatha, especially considering the death of their eldest child.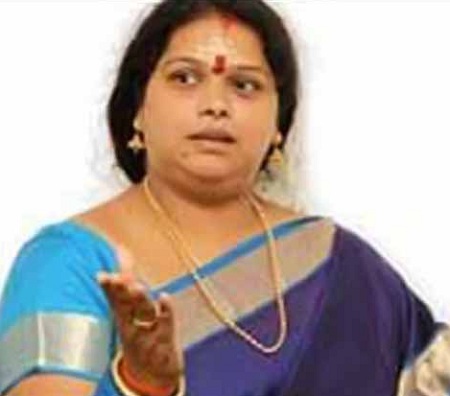 Prabhu Deva's Profile
Prabhu Deva rose to fame because of his dancing. He started off as a choreographer and later became an actor. His first movie as dance director was "Vetri Vizha", and he has choreographed over 100 movies. His brothers Nagendra Prasad and Raju Sundaram are also choreographers.
Prabhu Deva's first role as a hero was in "Indhu". Since 2005, in addition to acting and choreography, Prabhu Deva has also started directing movies in Telegu, Tamil and Hindi. Prabhu Deva's 2005 directorial debut was the Telegu movie "Nuvvostanante Nenoddantana", which won the Filmfare Best Film award. In 2009, Prabhu Deva directed the Salman Khan smash hit "Wanted". He is currently filming "Rowdy Rathore" with Akshay Kumar and Sonakshi Sinha.
Prabhu Deva was married to Ramlatha for 15 years until their divorce on July 2, 2011. They had three children, but sadly their eldest son passed away in 2008 due to cancer. With the granting of divorce, Prabhu Deva and Nayantara are expected to marry soon.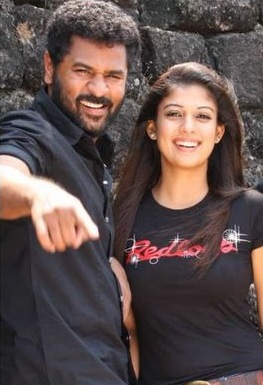 Nayantara's Profile
Nayantara is a leading actress in the Tamil film industry. Her real name is "Diana Mariam Kurian". Nayantara has acted in Tamil, Malayalam, Telegu and Kannada films. She made her acting debut in the 2003 Malayalam film "Manassinakkare". In all she has acted in 35 movies.
In August, 2011, Nayantara converted from Christianity to Hinduism, probably in anticipation of her marriage to Prabhu Deva.