Zaheer Khan Wedding to Wife Sagarika Ghatge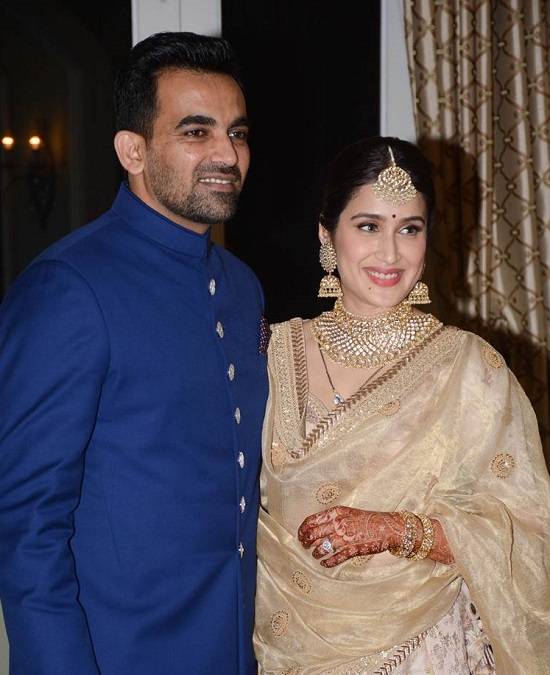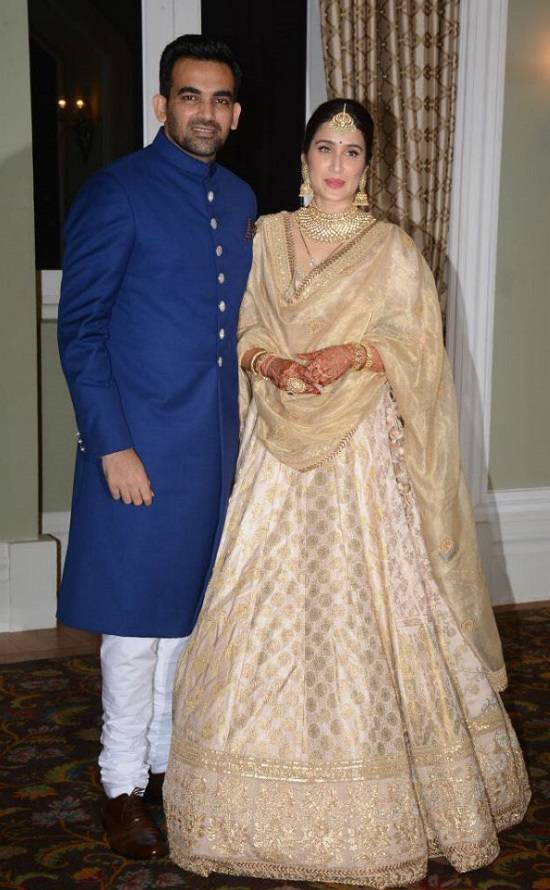 Zaheer Khan and his wife, Sagarika Ghatge, had a registered marriage on 23 November, 2017. It was a simple marriage, with close friends and family. Since theirs is an inter-faith marriage, it had to be a registered marriage as per Indian Special Marriage Act.
Post their marriage Zaheer and Sagarika hosted a Wedding Reception cum Cocktail Party. A formal Wedding Reception was held on 27 November, 2017 at Mumbai's Taj Mahal Hotel.
Ironically Sagarika Ghatge and Zaheer Khan's wedding Sangeet and Mehendi ceremonies were held on 26 November, after their wedding. Among those present were Sachin Tendulkar, Yuvraj Singh and Virendra Sehwag.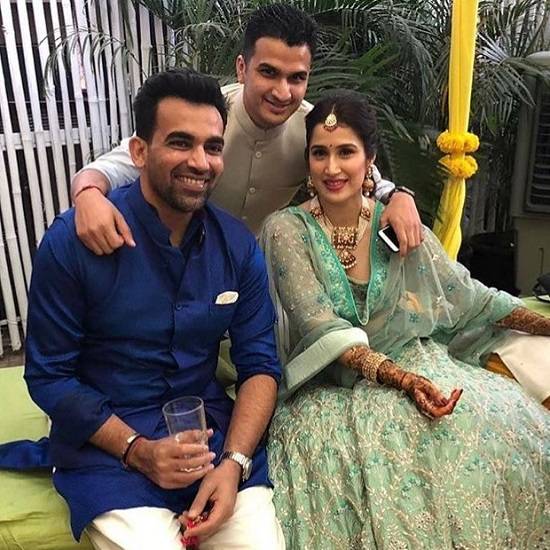 ---
Zaheer Khan Engagement to Sagarika Ghatge
Zaheer and Sagarika had been seeing each other for quite some time before they were engaged. They did their best to keep their relationship private
Zahir Khan had made elaborate plans to propose to Sagarika Ghatge. He had purchased an engagement ring without Sagarika being aware of it. Zaheer and Sagarika went to Goa for a holiday and while there he proposed to her.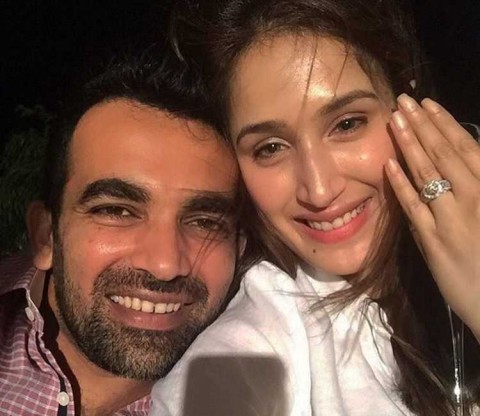 Who is Sagarika Ghatge? Profile of Zaheer Khan's Wife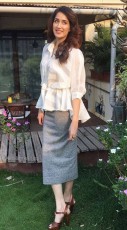 Sagarika Ghatge is a Hindi film actress. She made an impressive debut in the 2007 sports movie "Chak De India". She played a star female hockey player who is coached by Shahrukh Khan. Ironically in the movie she plays a character who is engaged to an Indian cricketer. Eventually she dumps the cricketer because he considers his cricketing career more important to hers.
Other movies that Sagarika Ghatge has acted in include Irada, Rush, Miley Naa Miley Hum, Fox, Premachi Goshta (Marathi) and Dildariyaan (Punjabi).
At the time of their engagement Sagarika Ghatge was 31 and Zaheer Khan was 37 years of age.
Sagarika is a Maharashtrian. Both Zaheer Khan and his future wife, Sagarika Ghatge, are from Maharashtra.
Sagarika Ghatge has been a national level sportsperson.
---
Zaheer Khan Profile
Zaheer Khan's Date of Birth:  October 7, 1978 in Srirampur, Ahmednagar district of Maharashtra
Zaheer Khan's Parents and Family: Zaheer Khan's father is Bakhtiyar (Bakhtiar) Khan who is a photographer and his mother Zakiya (Zakia) Khan, was a school teacher. Zaheer Khan has two brothers, elder brother Zeeshan Khan, who is a chemical engineer and younger brother Anees Khan who manages the family restaurant, ZK's, in Pune.
Zaheer Khan's Education:  Zaheer was a very good engineering student (85% marks) who gave it up to pursue cricket. He completed his high school (12th) education from Srirampur.
Zaheer Khan's Bowling Action:  Zaheer Khan bowls Left Arm Medium Fast. He can swing the new ball and reverse swing the old ball. His best bowling figures in a Test match is 7/87
Zaheer Khan's Batting:  Zaheer Khan bats Right Handed, usually between number 9 and 10. His highest Test score is 75.
Zaheer Khan's Test Match Debut:  Against Bangladesh on Nov 10, 2000
Zaheer Khan's One Day International Debut:  Against Kenya on Oct 3, 2000
Zaheer Khan's IPL Team:  Delhi Daredevils (Captain), Royal Challengers Bangalore, Mumbai Indians
Zaheer Khan's First Class Cricket team:  He has played for Baroda till 2006 and Mumbai after that. He played for the Mumbai under 19. Zaheer has also played for Surrey (2004) and Worcestershire (2006)
Zaheer Khan's Height:  6 feet 1 inches
Zaheer Khan's Restaurant:  Zaheer and his family have a restaurant called ZK's in Pune (23 Winners Court, Main Lulla Nagar Junction, Kondhwa, Pune).
Zaheer Khan's Favorite Food:  Biryani, Dal and Rice, Vegetables and Maharashtrian snacks of Poha, Sabudana Kichdi, Bhajia
Pictures of Zaheer Khan at his Restaurant, ZK's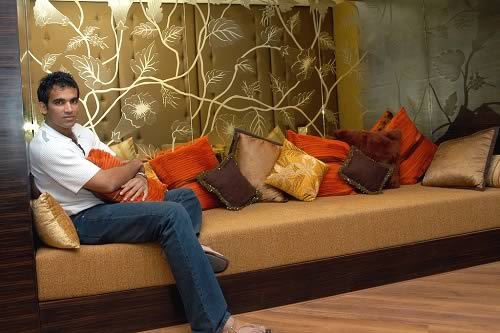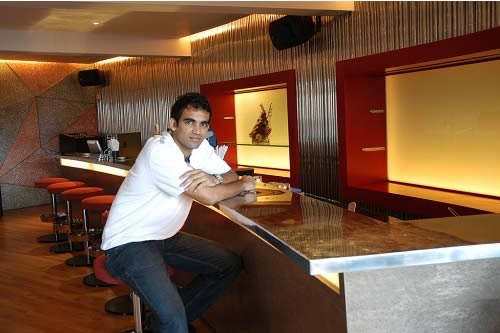 Zaheer Khan's Parents Zakiya and Bakhtiyar Khan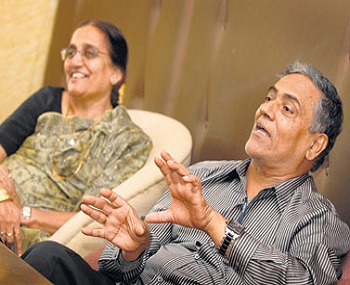 ---
Zaheer Khan and Ex Fiance Isha Sharvani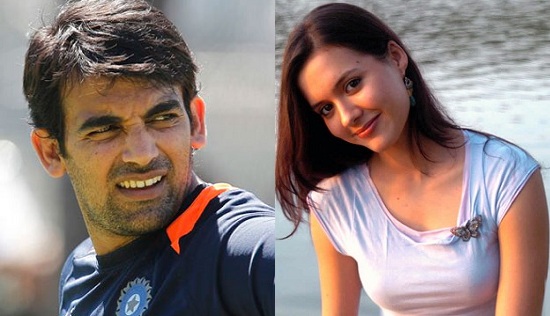 Zaheer Khan and Isha Sharvani's Romance
Zaheer Khan and Isha Sharwani were in a serious relationship. Isha Sharvani is an actress and dancer.
Zahir Khan and Isha Sharvani, first met in 2005.
Zaheer and Isha were a couple from 2005 to 2007, after which they split up. In 2010, they rekindled their romance.
---
RELATED ARTICLES:
Wedding of Cricketers and Sport Stars:
Wedding of Indian Celebrities and Film Stars:
Wedding of International Celebrities of Indian Origin:
---