Gold prices internationally have been going up because in troubled economic times gold is seen as a safe defensive investment.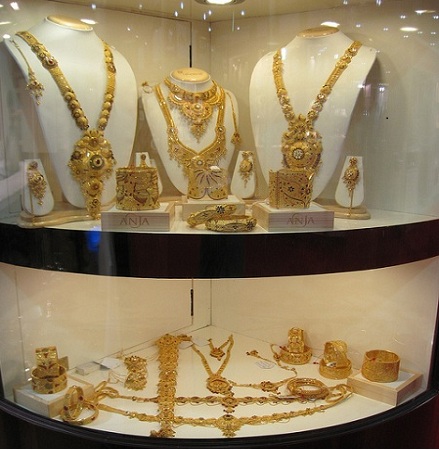 The rise in the price of Gold is not good news for the world's largest consumer of Gold – India. With the start of the 2011 – 2012 Indian marriage season and the festival season, the high price of gold is not welcome.
There may be good news for parents of Indian brides and grooms. Recently the prices of gold and silver have fallen sharply. From an all time high of Rs 28,000 to 29,000 per 10gms, analyst predict that the price of gold may stabilize around Rs 21,000 to Rs 22,000.
Here is hoping that prices of Indian jewellry come down to more acceptable levels.
RELATED LINKS:
Indian Jewelry Trends for 2011 – 2012
Image by Najeebkhan2009. Image used under Creative Commons license (CC BY-NC-SA 2.0).