Tarun Tahiliani will showcase his new bridal collection at the 2011 Indian Bridal Week. Mr Tahiliani, a Business Management graduate from Wharton School of Business, started designing in the mid 80s. He was among the first Indians to open a high fashion boutique – "Ensemble" – which has now become a Mumbai landmark. Mr Tahiliani is the first Indian designer to be invited to display his designs at the prestigious Milan Fashion Week in 2003. In addition to holding regular shows in India, he has also held shows in New York, Milan, London, Hong Kong, Tokyo, Dubai, Karachi, Moscow and Singapore.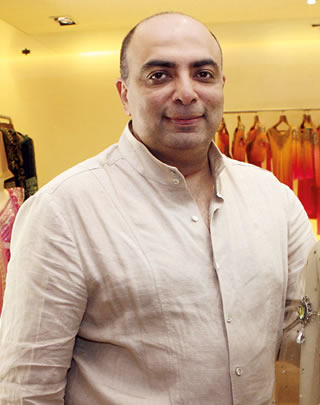 Tarun Tahiliani will close the 2011 Indian Bridal Week, and he intends to do it in style. An astonishing 55 models will showcase his new collection. It promises to be a grand show.
Tarun Tahiliani's bridal collection is called "Artisanal"; which means a product made by a skilled artisan. In Mr Tahiliani's words "The collection highlights the finest weaves, embroideries, jewels, stones and techniques in fine fits, celebrating the Indian artisan".
Tarun Tahiliani's website exhibits beautifully woven Bridal Sarees and Lehangas in cream, red and pink. Will the new bridal collection sport similar colours or will there be something drastically new. All will be revealed on September 27 at Hotel Sahara Star.