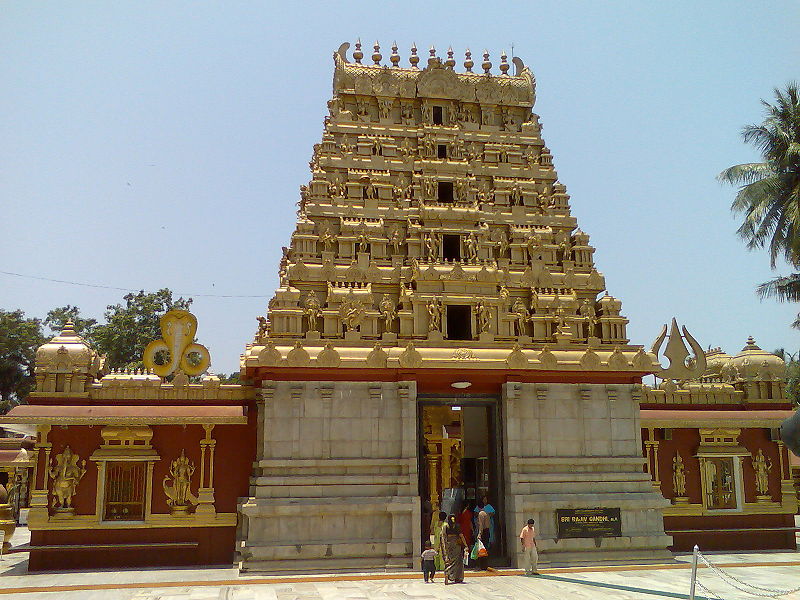 Mangalore's Kudroli Lord Gokarnanatha Kshethra Temple has touched hearts.
As part of the Hindu festival of Dassara, Mangalore's Kudroli Lord Gokarnanatha Temple has decided to bear the cost of the marriage ceremony for widows who remarry during September 28 and October 7.  Gokarnanatheshwara Temple (Kudroli Sri Gokarnanatha Kshetra) will also present gifts to the newly married couple.
In addition to widow remarriage, the Kudroli Gokarnanatha Temple will also arrange community feasts for an estimated 10,000 to 15,000 people. Cultural programs will also be held to celebrate Dasara.
The Kudroli Gokarnanatha Temple was started by Narayana Guru in Kudroli, which is near Mangalore. Narayana Guru was a well known social reformer who tried to establish social equality in Indian society. Prime Minister Rajiv Gandhi had inaugurated the renovated Sri Gokarnanatha Kshethra in 1991. The Kudroli Gokarnanatha Temple is famous for its Mangalore Dasara celebrations.
Image by Premkudva taken from Wikimedia Commons. Image used under Creative Commons license CC BY-SA 3.0.